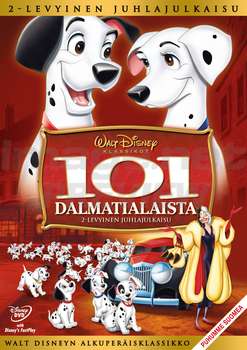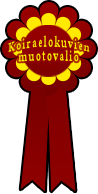 101 dalmatialaista
(101 Dalmatians, perhe-elokuva vuodelta 1961)
101 dalmatialaista on Dodie Smithin lastenkirjaan One Hundred and One Dalmatians perustuva Disneyn animaatioklassikko. Ihmislemmikkinsä kanssa asuva dalmatiankoira Pongo on kyllästynyt poikamieselämään ja haluaa asiaan muutosta. Kävelylenkillä Pongo auttaa isäntäänsä tutustumaan lähemmin erääseen naishenkilöön. Ihmiset ihastuvat toisiinsa - ja samalla Pongo saa itselleen koiravaimon Perdita-nimisestä dalmatialaisneidistä.
Pian tiedossa on perheenlisäystä. Perditan viisitoista dalmatialaispentua valtaavat talon ja televisionedustan, mutta jostain syystä muotiguru nimeltä Cruella De Vil on pakkomielteisen kiinnostunut ostamaan koko pentueen. Kun Pongon ja Perditan ihmiset eivät tähän suostu, lähettää Cruella kätyrinsä sieppaamaan pennut. Ihmisten yritykset jäljittää kadonneita pentuja eivät johda mihinkään, joten huolestuneiden koiravanhempien ainoaksi toivoksi jää 'Hämyhaukku', koirien oma viestintä- ja tiedotusverkosto.
Hämyhaukun ansiosta pennut paikallistetaan Lontoon ulkopuolella sijaitsevaan De Vilin kartanoon. Pongo ja Perdita lähtevät pelastusretkelle, mutta viidentoista koiranpennun sijasta he löytävätkin 99 pientä dalmatialaista. Cruella De Vilin julmana juonena on nylkeä pennut ja tehdä niistä turkiksia. Pakomatka Englannin talvisen maaseudun läpi koettelee pikku dalmatialaisten voimia.
Eräässä kohtauksessa voi nähdä eläinkaupan ikkunassa tuttuja koiria Disneyn aikaisemmasta koira-animaatiosta Kaunotar ja Kulkuri.
VHS-julkaisu: Suomi
DVD-julkaisu: Suomi
---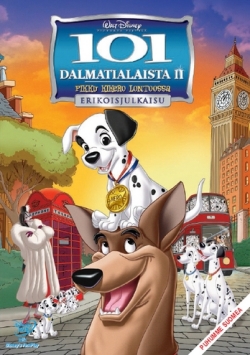 101 dalmatialaista 2 - Pikku Kikero Lontoossa
(101 Dalmatians II: Patch's London Adventure, 2003)
Tässä jatko-osassa yksi Pongon ja Perditan pennuista jää epähuomiossa muuttokuorman kyydistä ja päätyy seikkailemaan yksinään kaupunkiin.
VHS-julkaisu: Suomi
DVD-julkaisu: Suomi
---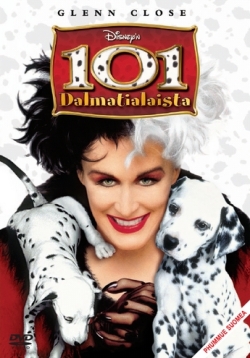 101 dalmatialaista (elokuva)
(101 Dalmatians, perhekomedia vuodelta 1996)
Näytelty elokuvaversio samannimisestä animaatiosta.
VHS-julkaisu: Suomi
DVD-julkaisu: Suomi
---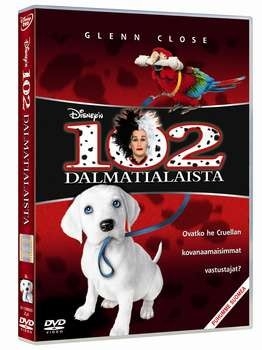 102 dalmatialaista
(102 Dalmatians, perhekomedia vuodelta 2000)
Näytelty jatko-osa edelliselle.
VHS-julkaisu: Suomi
DVD-julkaisu: Suomi
---
Takaisin etusivulle
---
Koiraelokuvat.info is a non-commercial, non-profit fansite for information purposes only. No copyright infringement intended. All titles, characters, cover pictures and other images are © their respective owners.