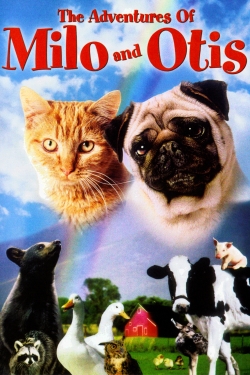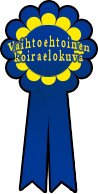 Koneko Monogatari
(japanilainen perhe-elokuva vuodelta 1986)
Koneko Monogatari, "kissanpennun tarina", on elokuva pikkukissan ja koiranpennun seikkailuista pitkin maaseutua. Chatran-niminen kissa ja mopsipentu ovat parhaat ystävykset. Ollessaan eräänä päivänä piilosilla valitsee Chatran piilopaikakseen joen rannassa kelluvan puisen laatikon. Virtaus lähtee kuljettamaan laatikkoa ja kissaa alajuoksulle päin, mutta koiranpentu näkee tapauksen ja ui ystävänsä perään. Rantauduttuaan Chatran aloittaa vaelluksensa. Se kohtaa matkallaan sekä pelottavia että ystävällisiä eläimiä ja vaarallisia tilanteita. Samalla koiranpentu jäljittää sitä jatkuvasti varsin lyhyen matkan päässä.
USA:ssa elokuvasta on julkaistu kuvamateriaalista omanlaisekseen koostettu länsimainen versio The Adventures of Milo & Otis.
Jotkin Chatranin vastoinkäymisistä näyttävät jo liiankin aidoilta. Tiettyjen kohtausten kuvaukset ovat varmasti aiheuttaneet eläinnäyttelijöille suurta stressiä.
DVD-julkaisu: ainakin Japani ja USA
Blu-Ray-julkaisu: ainakin USA
Play-Asia.com on hyväksi havaittu japanilaisten koiraelokuvien nettikauppa.
---
Takaisin etusivulle
---
Koiraelokuvat.info is a non-commercial, non-profit fansite for information purposes only. No copyright infringement intended. All titles, characters, cover pictures and other images are © their respective owners.