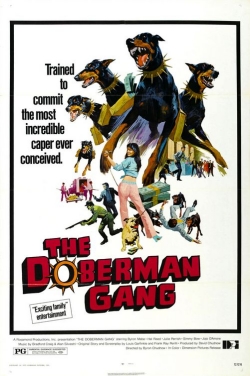 The Doberman Gang
(toimintaelokuva vuodelta 1972)
The Doberman Gang on elokuva rikollisesta eläintenkouluttajasta, joka laittaa kuusi dobermanniaan toteuttamaan pankkiryöstön. Koirat Dillinger, Bonnie, Clyde, Pretty Boy Floyd, Baby Face Nelson ja Ma Barker on nimetty kuuluisien pankkiryöstäjien mukaan.
DVD-julkaisu: USA
---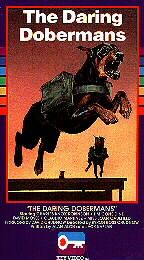 The Daring Dobermans
(toimintaelokuva vuodelta 1973)
Jatko-osa edelliselle.
---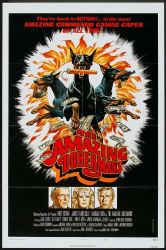 The Amazing Dobermans
(toimintaelokuva vuodelta 1976)
Toinen jatko-osa.
---
Takaisin etusivulle
---
Koiraelokuvat.info is a non-commercial, non-profit fansite for information purposes only. No copyright infringement intended. All titles, characters, cover pictures and other images are © their respective owners.