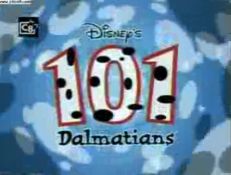 101 Dalmatians: The Series
101 Dalmatians: The Series on 64-osainen animaatiosarja vuodelta 1997. Tarina jatkuu siitä, mihin 101 dalmatialaista-elokuvat jäävät: sarjassa seurataan muutamien maaseudulle muuttaneiden dalmatialaispentujen seikkailuja. Monenlaista huolta aiheuttaa naapurifarmille ilmaantunut Cruella DeVil.
---
Takaisin etusivulle
---
Koiraelokuvat.info is a non-commercial, non-profit fansite for information purposes only. No copyright infringement intended. All titles, characters, cover pictures and other images are © their respective owners.