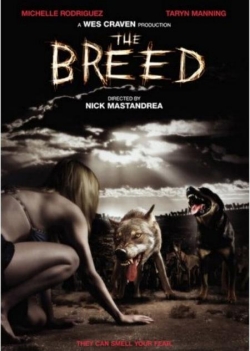 The Breed
(kauhuelokuva vuodelta 2005)
The Breed on amerikkalainen kauhuelokuva geenimuunneltujen tappajakoirien asuttamasta saaresta. Koirat ilahtuvat suuresti, kun viiden teini-ikäisen porukka saapuu saarelle lomailemaan.
Elokuvassa viitataan ohimennen Cujon ja Old Yellerin klassisiin raivotautitapauksiin.
DVD-julkaisu: Suomi



---
Takaisin etusivulle
---
Koiraelokuvat.info is a non-commercial, non-profit fansite for information purposes only. No copyright infringement intended. All titles, characters, cover pictures and other images are © their respective owners.