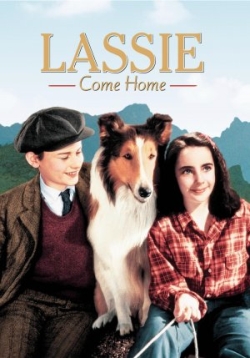 Lassie palaa kotiin
(Lassie Come Home, perhe-elokuva vuodelta 1943)
Lassie palaa kotiin on Eric Knightin romaaniin perustuva elokuva Lassie-nimisestä colliesta, jonka Carracloughin perhe joutuu rahapulan vuoksi myymään. Lassien uudet omistajat muuttavat kauas Skotlantiin, mutta uskollinen Lassie karkaa ja lähtee vaikealle vaellukselle palatakseen takaisin kotiin Joen luokse.
Tiesithän tämän? 'Lassie' ei siis ole koirarotu vaan tarinan collien nimi, ja se tarkoittaa tyttöstä. Tosiasiassa Lassieta esittäneet koirat ovat yleensä olleet urospuolisia, sillä ne näyttävät filmillä narttuja komeammilta.
VHS-julkaisu: Suomi
DVD-julkaisu: Suomi
Ensimmäisen elokuvansa jälkeen Lassie on esiintynyt lukuisia kertoja valkokankaalla ja tv-ruudussa. Muita vanhempia Lassie-elokuvia ovat:
Lassie Come Home (1943)
Son of Lassie (1945)
Courage of Lassie (1946)
Hills of Home (1948)
The Sun Comes Up (1948)
Challenge to Lassie (1949)
The Painted Hills (1951)
The Magic of Lassie (1978)
Joissakin elokuvissa koira on roolinimeltään jokin muu, mutta näyttelijän nimeksi on merkitty Lassie.
---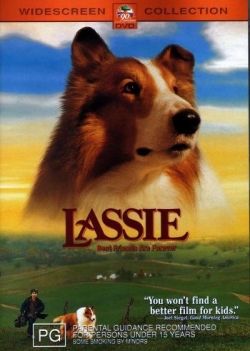 Lassie - ystävyys on ikuinen
(Lassie, seikkailu/perhe-elokuva vuodelta 1994)
Vuoden 1994 Lassie kertoo perheestä, joka muuttaa asumaan syrjäiselle maaseudulle ja perustaa sinne oman lammasfarminsa. Muuttomatkalla heidän mukaansa liittyy juuri isännättömäksi jäänyt collie, joka nimetään tietenkin Lassieksi. Koira kiintyy perheen poikaan ja saa tämän huomaamaan, että hauskaa voi olla ilman korvalappustereoita ja MTV:täkin. Naapuritilan lampaankasvattaja ei kuitenkaan ole hyvillään menetettyään osan laidunmaastaan.
DVD-julkaisu: Suomi
---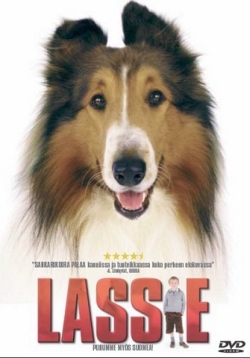 Lassie
(Lassie, seikkailu/perhe-elokuva vuodelta 2005)
Tämä Lassie on uusi elokuvasovitus alkuperäisesta Lassie palaa kotiin -tarinasta.
DVD-julkaisu: Suomi
---
Takaisin etusivulle
---
Koiraelokuvat.info is a non-commercial, non-profit fansite for information purposes only. No copyright infringement intended. All titles, characters, cover pictures and other images are © their respective owners.