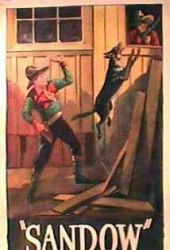 Sandow The Dog-elokuvat
Sandow The Dog oli yksi Rin-Tin-Tinin suosion vanavedessä roolitettu saksanpaimenkoira.
The Call of the Wilderness (1926)
Code of the Northwest (1926)
Avenging Fangs (1927)
---
Takaisin etusivulle
---
Koiraelokuvat.info is a non-commercial, non-profit fansite for information purposes only. No copyright infringement intended. All titles, characters, cover pictures and other images are © their respective owners.