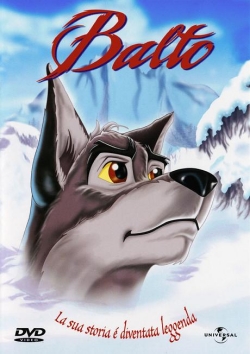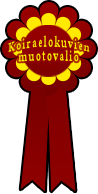 Balto
(Balto, perhe-elokuva vuodelta 1995)
Balto on tositapahtumien inspiroima kertomus alaskalaisesta Nomen pikkukylästä, johon iskee kurkkumätäepidemia. Kun vastalääkettä noutamaan lähetettyä koiravaljakkoa ei ala kuulua takaisin, lähtee kyläläisten halveksima koirasusi Balto etsimään kadonnutta lääkelastia.
VHS-julkaisu: Suomi
DVD-julkaisu: Suomi
Kävijäarvosteluja
Yozora: "Siis aivan ihania elokuvia! Kannattaa todella katsoa. Oikea koiraelokuvien muotovalio. Välillä surullista ja välillä hulvattoman iloista meininkiä."
---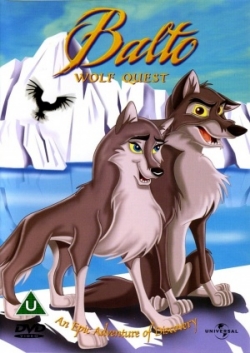 Balto 2 - Pako yli suuren veden
(Balto II- Wolf Quest, perhe-elokuva vuodelta 2002)
Tässä jatko-osassa identiteettiongelmat ovat periytyneet isältä tyttärelle. Aleu on Balton ja Jennan pennuista ainoa, joka ei saa ihmiskotia - epäilemättä susimaisen ulkomuotonsa takia. Kuullessaan vuoden vanhana totuuden verenperinnöstään Aleu järkyttyy ja katoaa erämaahan, jolloin Balto lähtee tyttärensä perään. Kohdattuaan matkalla susilauman alkaa Balto myös saada selityksen toistuviin mystisiin uniinsa.
VHS-julkaisu: Suomi
DVD-julkaisu: Suomi
---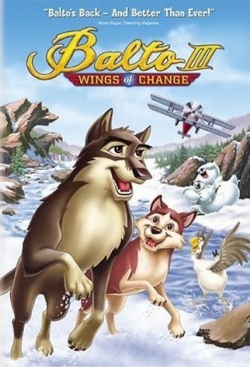 Balto 3 - Muutoksen tuulet
(Balto III - Wings of Change, perhe-elokuva vuodelta 2004)
Kolmannessa osassa koiravaljakoiden merkitys on uhattuna lentokonekuljetusten yleistyessä. Valjakon ja lentokoneen välille järjestetään nopeuskilpailu, mutta lentokone ei saavukaan maaliin. Balto lähtee pelastamaan lentäjää.
VHS-julkaisu: Suomi
DVD-julkaisu: Suomi
---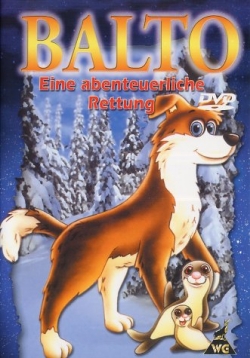 Balto - Jännittävä pelastusretki
(Balto, ????)
Tämä puolen tunnin mittainen 'elokuva' kuuluu tunnettuja animaatioita mukailevien halpispiirrettyjen sarjaan. Tällä kertaa Balto ja Komo lähetetään hakemaan kurkkumätälääkettä Nomen sairaille lapsille kahdestaan ilman valjakkoa...
...koska kokonaisen koiravaljakon piirtäminen olisi ollut liian vaivalloista. Polvettomien koirien liikeanimaatiot koostuvat kahdesta kuvasta, ja suomenkielisen dialogin sanavalinnat tekevät tästä Baltosta jo viihdyttävällä tavalla huonoa katsottavaa.
DVD-julkaisu: Suomi
---
Takaisin etusivulle
---
Koiraelokuvat.info is a non-commercial, non-profit fansite for information purposes only. No copyright infringement intended. All titles, characters, cover pictures and other images are © their respective owners.