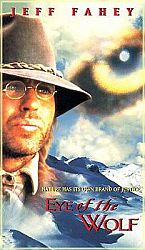 Eye of The Wolf
(myös nimellä Aventures dans le Grand Nord - Kazan, seikkailuelokuva vuodelta 1995)
Eye of The Wolf on DVD-levitysnimi yhdelle Aventures dans le Grand Nord -televisioelokuvasarjan osalle. Elokuva perustuu James Oliver Curwoodin romaaniin Kazan, susikoira.
TV-esitys Suomessa: nimellä Erämaatarina- Kazan
DVD-julkaisu: ainakin USA
---
Takaisin etusivulle
---
Koiraelokuvat.info is a non-commercial, non-profit fansite for information purposes only. No copyright infringement intended. All titles, characters, cover pictures and other images are © their respective owners.