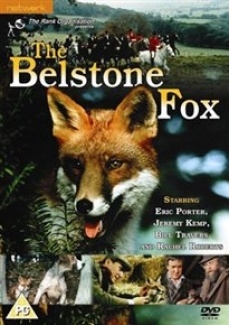 The Belstone Fox
(draamaelokuva vuodelta 1972)
The Belstone Fox on kertomus orvosta ketunpennusta, jonka hyväsydäminen riistanvartija adoptoi osaksi metsästyskoirapentuettaan. Tag-kettu ja Merlin-koira ovat erityisen läheisiä ystäviä. Kaikki muuttuu, kun pennut kasvavat aikuisiksi. Tag vapautetaan metsiin ketturiistaksi, ja Merlin alkaa osallistua metsästysretkille.
DVD-julkaisu: ainakin USA
---
Takaisin etusivulle
---
Koiraelokuvat.info is a non-commercial, non-profit fansite for information purposes only. No copyright infringement intended. All titles, characters, cover pictures and other images are © their respective owners.