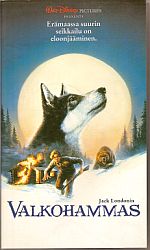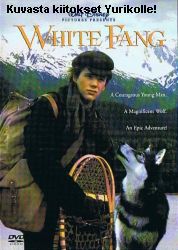 Valkohammas
(White Fang, Disneyn seikkailuelokuva vuodelta 1991)
Valkohammas on Jack Londonin Susikoira-romaaniin perustuva elokuva villistä koirasudesta ja Jack Conroy- nimisestä nuoresta kullankaivajasta, jotka kohtaavat Alaskassa. Jack kesyttää ihmisiin luottamuksensa menettäneestä Valkohampaasta itselleen uskollisen ystävän.
Kirjassa päähenkilönä on selkeästi Valkohammas ja tapahtumapaikkana pitkälti erämaa, kun taas elokuva seuraa tiiviimmin ihmispäähenkilöiden vaiheita.
VHS-julkaisu: Suomi
DVD-julkaisu: Suomi (englanninkieliset kannet, tekstitys suomeksi)
---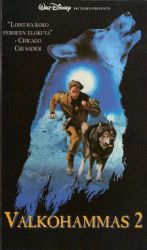 Valkohammas 2
(White Fang 2: Myth of the White Wolf, 1994)
Jatko-osassa Valkohammas (jota näyttelee nyt alaskanmalamuutti) omistajineen osallistuu pohjoisamerikkalaisen alkuperäiskansan elinympäristöä uhkaavien ongelmien selvittelyyn.
VHS-julkaisu: Suomi
DVD-julkaisu: ainakin USA
---
Takaisin etusivulle
---
Koiraelokuvat.info is a non-commercial, non-profit fansite for information purposes only. No copyright infringement intended. All titles, characters, cover pictures and other images are © their respective owners.