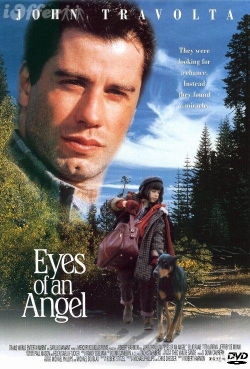 Eyes of An Angel
(draamaelokuva vuodelta 1991)
Eyes of An Angel on tarina Bobby Allenista ja hänen 10-vuotiaasta tyttärestään Babysta, jotka pakenevat kiristäjäänsä Chicagosta Los Angelesiin. Heidän kannoillaan seuraa tytön aikaisemmin hoivaama dobermanni. Elokuvan alussa sama koira laitetaan osallistumaan koiratappeluun. Koira haavoittuu ja se viskataan jokeen kuolemaan. Sitkeä dobermanni selviytyy silti kuivalle maalle. Vähän myöhemmin Baby löytää heikossa kunnossa olevan koiran. Hän sitoo koiran haavat parhaansa mukaan ja saa samalla uuden ystävän. Bobby ei kuitenkaan anna tyttärensä ottaa koiraa mukaan Kaliforniaan suuntautuvalle pakomatkalle. Uudelleen hylätty koira ei silti unohda tyttöä, joka oli osoittanut sille ystävällisyyttä. Se lähtee seuraamaan auton reittiä.
Tämä on ainoa Koiraelokuvat.infossa esitelty elokuva, jossa dobermanni on jotain muuta kuin ilkeä ja julma pahiskoira.
DVD-julkaisu: USA
---
Takaisin etusivulle
---
Koiraelokuvat.info is a non-commercial, non-profit fansite for information purposes only. No copyright infringement intended. All titles, characters, cover pictures and other images are © their respective owners.