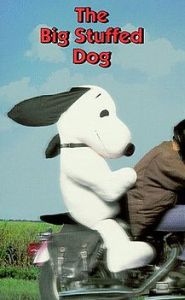 The Big Stuffed Dog
(lastenelokuva vuodelta 1981)
The Big Stuffed Dog on erikoinen live-action-koiraelokuva, jota tähdittää Tenavat-sarjakuvasta tuttu Ressu...pehmoleluna. Pehmolelu-Ressu eksyy lentokentällä omistajapojastaan ja seikkailee pitkin maata erilaisten ihmisten mukana.
VHS-julkaisu: ainakin USA
---
Takaisin etusivulle
---
Koiraelokuvat.info is a non-commercial, non-profit fansite for information purposes only. No copyright infringement intended. All titles, characters, cover pictures and other images are © their respective owners.