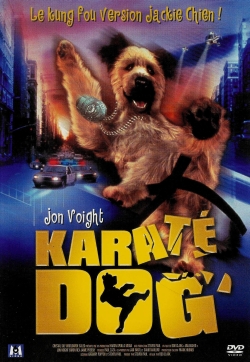 The Karate Dog
(komediaelokuva vuodelta 2004)
The Karate Dog on elokuva rikollisjoukkiota jäljittävästä koirasta ja hänen poliisiapuristaan. Briard nimeltä Cho-Cho haluaa kostaa isäntänsä murhan, joten hän liittoutuu tapausta selvittävän Peter Fowler -nimisen poliisietsivän kanssa. Cho-Cho hallitsee ihmispuheen ja on lisäksi mestari kiinalaisissa kamppailulajeissa. Tappelutaidot tulevat tarpeeseen, sillä kaksikko saa pian huomata sotkeutuneensa keskelle suurta salaliittoa.
DVD-julkaisu: ainakin USA
---
Takaisin etusivulle
---
Koiraelokuvat.info is a non-commercial, non-profit fansite for information purposes only. No copyright infringement intended. All titles, characters, cover pictures and other images are © their respective owners.