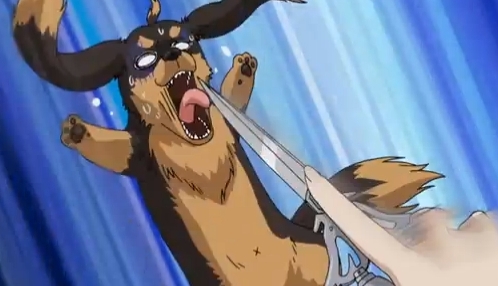 Inu to hasami wa tsukaiyõ
Tämä animeuutuus (vapaasti suomennettuna "Leikkaan koiraa saksilla.") kertoo kirjanörtistä pojasta, joka jälleensyntyy mäyräkoirana. Lukutaidoton koiraparka päätyy sadistisen kirjailijatytön koiraksi. Animesarja perustuu Shunsuke Sarain ja Tetsuhiro Nabeshiman kuvitettuun tarinaan.
---
Takaisin etusivulle
---
Koiraelokuvat.info is a non-commercial, non-profit fansite for information purposes only. No copyright infringement intended. All titles, characters, cover pictures and other images are © their respective owners.