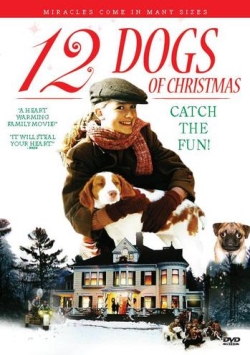 Koirien jouluihme
(The 12 Dogs of Christmas, lastenelokuva vuodelta 2005)
Koirien jouluihme on elokuva erään amerikkalaisen pikkukaupungin joulunalusajan tunnelmista. 12-vuotias Emma saapuu jouluksi Dovervilleen tätinsä luokse. Hän saa tietää, että Dovervillessä koirien pito kaupunkialueella on pormestarin päätöksellä kielletty. Pelastettuaan pienen spanielinpennun paikallisen koirasieppaajan haavista Emma päättää, että kaupunkilaisten suhtautuminen koiriin on muutettava normaaliksi. Yhdessä uusien ystäviensä kanssa hän suunnittelee kaupungin joulujuhlaan enndennäkemättömän ohjelmanumeron, jossa "The Twelve Days of Christmas"-laulun lahjat ovatkin erilaisia koiria.
Elokuva perustuu 14-vuotiaan Emma Kragenin kirjoittamaan kirjaan.
DVD-julkaisu: Suomi
comments powered by
---
Takaisin etusivulle
---
Koiraelokuvat.info is a non-commercial, non-profit fansite for information purposes only. No copyright infringement intended. All titles, characters, cover pictures and other images are © their respective owners.